Who
This is me: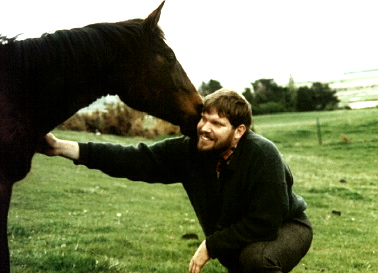 This picture is the last from a series of four:

1st (42 kB) , 2nd (59 kB) , 3rd (58 kB) This is a picture (93 kB) I made myself when I was swimming with the Dolphins in kaikoura, New Zealand. Here are two RL friends (28 kB). And another picture (96 kB) of me.

The last thing to mention here is the best movie I have ever seen. It combines the best of pictures with superb music. Directed by Kristof Kieslowski and music bu Zbigniew Preisner:

Trois Couleurs Bleu
---
Home

Who - What - Where

Trois Couleurs Bleu - Saint Bathans Horse Treks



Mail me at beren@xs4all.nl.